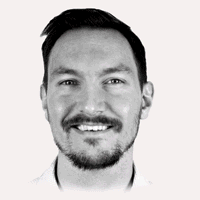 Featured clients
SJ, ICA, Kopparbergs Bryggeri, MSF, GVK, Electrolux, Ef Education, Friluftsfrämjandet and Jämtkraft.
About the founder
Our bureau is managed by me, Pär Söderlund. For more than 13 years I performed as an artist, specialized in object manipulation and movement. With a passion for pedagogy, I also worked as a coach for 6 years. Today I use this experience to break down complex information into digital motion.
The process
I work either by myself or in teams that I put together, most suited for the brief. Since pars.work is built to work remotely you have the opportunity to work with talents all over the world. Together we simplify your information with motion. We help you with your projects, all the way from the beginning to the end.
About pars.work
Our values (honesty, curiosity and community) guides us in everything we do. We believe in clear communication - both in our animations as well as towards others. We strive to be newbies, cause that's where the real exploration begins. And we do it together. When some say "client", we hear "team member".